International course
International course
Course aiming at global personnel training
Athlete focus/business focus

Foreign student from the foreign countries
It's a course for ethnically Japanese children returning to Japan
We learn Japanese, Japanese culture, history. As a characteristic of this course, we perform a class of the cross-cultural understanding by a Japanese class one hour in a week for three hours in a week. Through origami, flower arrangement, calligraphy, we enhance understanding of the Japanese culture. Through studying in Japan, we bring up a citizen of the world with the acquisition of the practical Japanese ability and a global field of vision. In addition, we aim at the acquisition of the Japanese ability test examination second grade before graduation and aim at the university higher education afterwards.
Plan for 3 years
The learning center Japanese in April
Each subject learning with May - Japanese learning + Japanese

●Japanese ability examination

●EJU examination measures

▼

I aim at the acquisition of each subject learning +N2 with Japanese

▼

Entrance examination measures, foreign student examination

▼

EJU + N2

▼

Famous university higher education
Message from Japanese teacher KAORU MATSUYA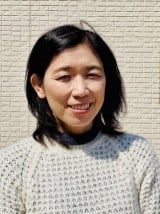 We make use of Japan, experience of the Japanese instruction in foreign countries and work in our school from April. we wait for students from all the countries of the world. We learn together by all means in an international course of our school, and let's flap with a high Japanese level to the next generation! In addition, it becomes a foreign student and the ethnically Japanese children returning to Japan to be registered at this course. As club activities, dormitory life play a key role as for the interchange with the Japanese, we know the difference of culture and the sense of values as well as a language, and let's wear power to live together each other.
Foreign student hometown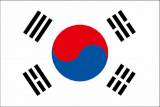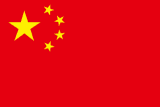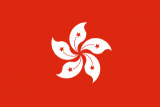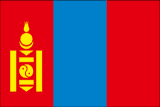 Sister school business partner
[the Republic of Korea]
Gyeongju girl information high school
[State of Mongolia]
ERDEMIIN SAN SCHOOL
International course curriculum
| | | | | | |
| --- | --- | --- | --- | --- | --- |
| One year | | Two years | | Three years | |
| [general subject] | | | | | |
| National language synthesis | 3 | National language synthesis | 2 | National language expression | 3 |
| Geography A | 3 | National language expression | 1 | World history A | 1 |
| | 3 | World history A | 3 | Japanese history A | 3 |
| Fundamentals of Chemistry | 2 | The modern society | 2 | Geography A | 3 |
| Physical education | 2 | Politics, economy | 1 | Political economy | 3 |
| Health | 1 | Mathematics I | 2 | Mathematics A | 3 |
| | 2 | Mathematics A | 1 | Science and human life | 2 |
| | | | 2 | Physical education | 3 |
| | | | 2 | | |
| | 3 | | 1 | | 2 |
| | 1 | | 2 | English conversation | 1 |
| | 2 | | 1 | The business basics | 1 |
| | | | 2 | Information processing | 3 |
| | | The business basics | 1 | | |
| General search | 2 | General search | 2 | Course practice | 1 |
| LHR | 2 | LHR | 2 | LHR | 2 |
| [school setting subject] | | | | | |
| Japanese | 4 | Japanese | 3 | Japanese | 3 |
| Cross-cultural understanding | 1 | Cross-cultural understanding | 1 | Cross-cultural understanding | 1 |