Dormitory life
All rooms furnished with heating and cooling / three meals included even on weekends / each building furnished with separate Wi-Fi access.
[Girls Dorm] The nursing students' dorm has been completed!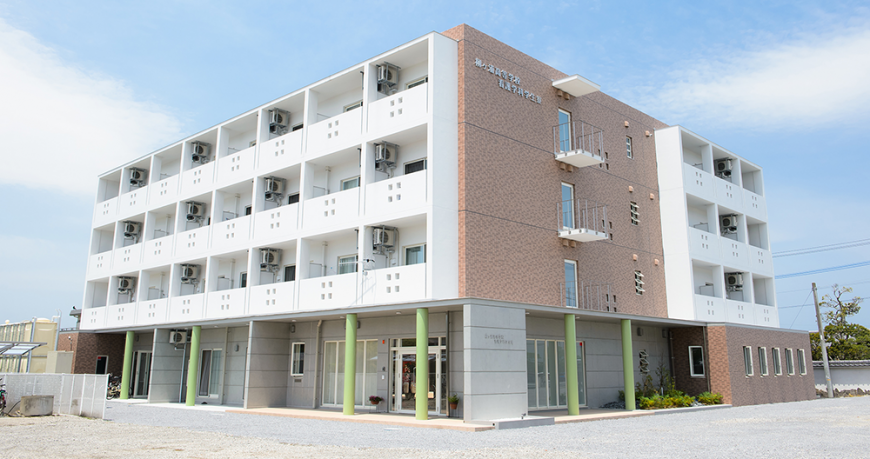 In each dorm, a full-time staff member will be present as a stay-in dorm advisor, available to talk with students and provide guidance in daily life. Through a well-ordered dorm life, including curfew, morning and evening roll call, and lights out, our students will thoroughly develop sociability and independence.
Boys Dorms
Tokyu Dorm

[Baseball dorm] five floors / furnished with heating and cooling
Seiryu Dorm

[General dorm] three floors / furnished with heating and cooling
Yukou Dorm

[Soccer dorm] three floors / furnished with heating and cooling
---
| | | | |
| --- | --- | --- | --- |
| Boys dorms | 4 buildings | Girls dorm | 1 building |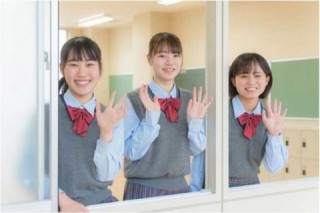 Learn independence, and prepare for the future.
●Learn about a well-organized life.
Become familiar with the rhythm of a well-organized lifestyle through dorm life.
●Develop a considerate heart for others.
Learn to stand in the shoes of others and sympathize through dorm life with foreign exchange students.
●Cultivate cooperation, self-sufficiency, and thankfulness.
Gain an understanding of what cooperation, independence, and thankfulness look like through dorm life away from parents or guardians.
●Find complete support.
A full-time advisor from the school's staff is present in each dorm.
Ask them for guidance in daily life and discuss your situation as a student with them.
Dining menu examples (Lunch/Dinner) ※Breakfast is prepared in each dorm respectively.
On Monday

Lunch: Rice, pork sauteed with ponzu vinegar, chicken bar, stewed dishes, the pumpkin pickled in citron Chinese cabbage
Dinner: Rice, white meat cheese cutlet, thick block of deep-dried bean curd and ground meat sauteed with Chinese food, Chinese cabbage tofunoosumashi

On Tuesday

Lunch: Rice, deep-fried chicken, stewed brown algas, macaroni salad, cabbage
Dinner: Rice, mixture, tofu hamburger steak, julienne cabbage

On Wednesday

Lunch: Rice, roasted meat, spinach with sesame, prawns Chile, fried egg
Dinner: Rice, the mackerel simmered in miso, hot konjac, pot-au-feu

On Thursday

Lunch: Rice, stew hamburger steak, spaghetti, fried prawn,
   Elingi mushroom and green pepper sauteed with curry
Dinner: Rice, miso soup, salmon mustard cutlet, Chikuzenni

On Friday

Lunch: Of rice, chicken Tatsuta, silver whitebait doubanjiang, the beef rain off and on; a dish simmered in, a pickle
Dinner: Rice, miso soup, fried chicken, Chinese dish containing eight kinds of ingredients of the cod

On Saturday

Lunch: Rice, black pepper firing of the pork

, cup gratin, the

sw

eet potato tempura,
   

Stewed

soybean and kombu

Dinner: Fried rice, Chinese soup,

deep-fried

chicken

On Sunday

Lunch: Of rice, salt mackerel, the taro include; is a head egg roll to a dish simmered in, the salad of the burdock
Dinner: Rice, meat fried vegetables, chilled tofu, consomme of the egg